Buy the Best AAAA Flower Canada Online
When it comes to buying weed that's AAAA online Canada, knowing where to look to find that sought after high grade flower, and knowing how to identify it are two steps in the right direction.
AAAA flower Canada is widely available from brick & mortar dispensaries, retail cannabis stores, and online dispensaries. But, not all AAAA grade weed from these sources are of the same quality. You will find that sometimes your top-shelf, AAAA premium weed that you purchased is not quite what you expected at all.
This article is intended to not only help you find the best AAAA flower online in Canada, it will also help you identify AAAA flower, and get the best deals at the same time.
Identifying your AAAA Weed – The Weed Grading System
The weed grading system in Canada varies depending on where you get your weed. Dispensaries mostly use the A – AAAA system, while our new cannabis stores don't use any system at all, the quality of their weed is based on THC content mostly.  It can be subjective, everyone has an opinion of what AAAA weed is and how its referred to. There is always confusion and debate in my experience with old school smokers, and new cannabis users alike. So in an attempt to help, the Chronic Beaver broke it down and defined the AAAA Flower Grading System in Canada with some history on how it all began.
The Best AAAA Online Canada
If you want the best AAAA online Canada, then buying it is best from online dispensaries or as they are also referred to as MOMs (Mail Order Marijuana). Online dispensaries in Canada are mostly based out of BC, home of the infamous BC bud. So when you order AAAA weed online from online dispensaries, you will get AAAA flower that was grown in BC by the most experienced growers and cultivators of true quads. Even if your favorite MOM isn't based out of BC, you can rest assured that they source their Canadian AAAA flower from British Columbia.
But wait?
What online dispensaries has the best AAAA flower in Canada? Who has actual true quads? Fortunately, The Chronic Beaver has extensive experience in this arena. I have sampled and reviewed many AAAA strains from online dispensaries and have an inventory of 30+ AAAA strains yet to be reviewed.
Here are my recommendations for the best AAAA flower Canada from online dispensaries
All recommendations below are based from real experience and have been reviewed on The Chronic Beaver. All online dispensary recommendations are intended for Canadian residents only who are a minimum of 19 years of age.

Canada Cannabis Dispensary for the best AAAA & AAAAA Weed Online
The team at Canada Cannabis Dispensary has extensive experience in the cannabis and service industry with expert budtenders online ready to help you. They provide guaranteed delivery and provide a tracking number for all orders, with a 100% money-back guarantee.
When it comes to their top shelf flower, it's taken one step higher with AAAAA quality strains in addition to their Quads. I reviewed their quads, and was thoroughly impressed with the quality of the flower from this mail order shop. With excellent presentation, bud size, aroma, and most of all — buzz quality.
Visit Website
My Canada Cannabis Dispensary Review (Profile, Strains, Coupon)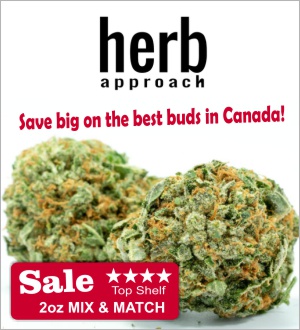 Herb Approach Online Dispensary
They have a huge AAAA flower menu packed full of Indicas, Hybrids, and Sativas. Herb Approach are one of the original mail order marijuana shops in Canada with experienced bud tenders and operators. Make sure to watch their homepage slideshow to see all the quads that are on sale.
---

Speed Greens Online Dispensary
Speed Greens has some killer high grade flower that is AAAA all the way. These guys are true pros at what they do and are good people, I've never met a nicer group of dispensary operators who are so dedicated to their brand. One of my favorite Hybrids came from Speed Greens, Burmese Kush, check out my review of this strain and see why.
Speed Greens and The Chronic Beaver have all sorts of exclusive deals and coupon codes that are available to you, check them out.
Go to Speed Greens
My Speed Greens Reviews (Profile, Strains, Concentrates)
The High Club Online Dispensary
The High Club is a popular online dispensary with some attractive pricing for their BC bud. The team at The High Club are passionate about everything cannabis and believe that cannabis is a Canadian national treasure and a renewable resource that should be accessible and affordable to all Canadians for its medicinal benefits.
AAAA cannabis at The High Club can be found on their website in a few places, in their Dank Shop, and on their Limited Craft Cannabis page. The High Club have lots of promotions and mix & match deals on their dedicated page to take a look at as well.

Green Society Online Dispensary
They have an impressive collection of AAAA flower in their Green Room, and I've tried and reviewed lots of it. all the buds were dank, dense, and powerful in their own right. Green Society are an established MOM with good creds, and with lots of great deals and coupons.
Here is a call out for True Quad Lovers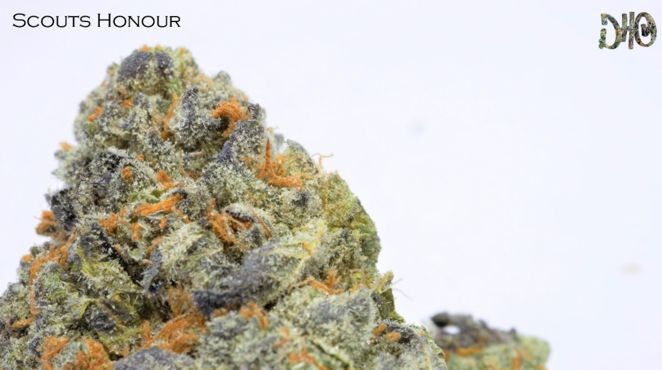 DHO Medicinal (Deep Healing Organics) online dispensary carry craft cannabis all sourced from BC micro craft growers. This stuff is AAAA+, I don't have any reviews published yet for their strains, but I have lots in stock as my personal stash. The inventory at DHO can be limited at times, but their flower is outstanding.
I asked the owner what does true quads look like at DHO?
When looking for True Quads cannabis, one of the first things we look for here at DHO medicinal is a proper cure. Curing is essential to creating an optimal experience for the user. Without a proper cure, Terps will not be presented as they should be to the palate, and often times less than desirable contaminants can be left behind.

The second thing is the bud structure, and trich coverage. We like to closely inspect with a 60x jewellers loupe to ensure that the trichs have proper heads, and are not any more than 25% amber throughout the sample. Using the jewellers loupe also allows us to inspect for any mildew or other contaminants that may be present.

Lastly, we look at the trim job, no one likes a hairy lady, and we're no exception here at DHO. We like to see a few sugar leaves leftover, but there shouldn't be any burnt or excess leaves on a True Quad sample.

All in all, we look for a well cured, tasty and potent smoke. When the ash is white, all is right!