Searching for a Wholesale Dispensary in Canada?
Here is your guide to help find and buy bulk weed online from a dispensary you can trust.
What is a wholesale dispensary in Canada exactly? What are the differences? How much money will I save if I buy bulk weed online? How can I trust wholesale online dispensaries? Those are a few of the questions I will answer in this guide, plus I have more.
Continue reading and learn everything you need to know about the wholesale online bulk weed market in Canada. Including a comparison chart on wholesale weed prices, and with recommendations for the best and most trustworthy wholesale dispensaries Canada. Also get coupon codes and discount codes that you can apply to your order.
What is a wholesale dispensary exactly?
Wholesale dispensaries in Canada are almost entirely based out of British Columbia, home of the hugely popular "BC Bud". A wholesale dispensary is different from "sellers" who supply many of the online dispensaries. The online "wholesale" MOM (Mail Order Marijuana) are dispensaries that sell pounds, half pounds, quarter pounds, more or less in bulk. These bulk MOMs sell their weed at reduced prices, as well as their concentrates (Shatter, Hash, HTFSE, Sauce, Resin…). The reduced prices are generally in the form of Mix & Match volume discounts, more on that later.
What is the difference between a wholesale dispensary and an online dispensary (MOM)?
The biggest differences between these two types of online dispensaries or MOMs are:
Wholesale dispensaries sell cannabis and concentrates in bulk, by the pound, or multiple pounds, and so on. While regular online dispensaries sell weed online in smaller quantities, by the ounce, half ounce, quarter, eighth, and by the gram, and some will offer limited drop QP specials.
Wholesale dispensary Canada pricing is generally based around mix & match volume discounts, that can be found below in my recommendations. These discounts apply to Cannabis flowers with most wholesale shops. The more bulk weed you buy online, the more you save, it's quite awesome! Some of the wholesale dispensaries price their cannabis by the pound, and half pound, with no mix & match options, and some will even negotiate a better deal if you talk to them.
Regular MOMs for the most part buy their weed from "Sellers", meaning that they are supplied from a wholesale distributor, and can't offer wholesale pricing discounts. While a wholesale dispensary gets their inventory from the grower direct, or they have their own growing facilities that allow them to cut out the middle man.
How much money will I save if I buy bulk weed online?
You will save 40% or more when you order from a bulk MOM (AKA- Wholesale Dispensary). To help show the price differences on how much you can save, I did some research and created a price comparison chart for you.
Wholesale weed prices comparison chart Canada.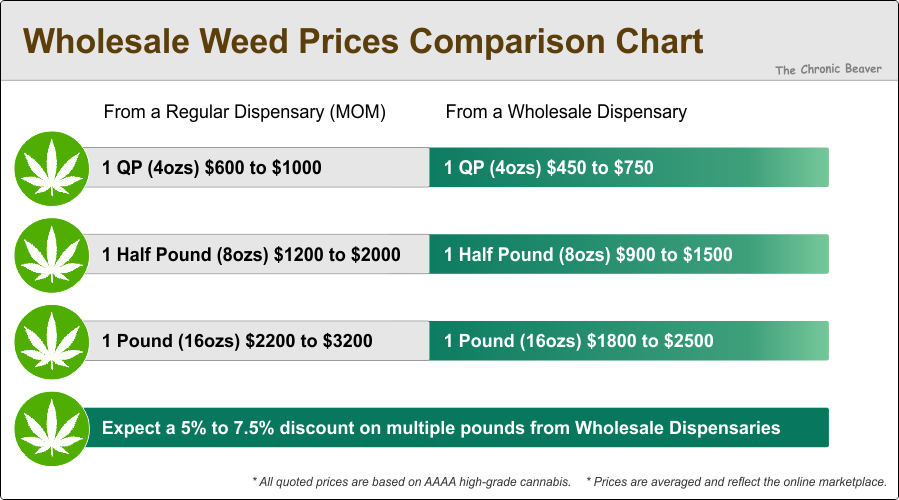 Buy bulk weed online – Recommendations for the best and most trustworthy wholesale dispensaries Canada.
All recommendations below are from verified partners who operate wholesale dispensaries. The Chronic Beaver has extensive experience when it comes to working with these operators and have reviewed and vetted them for reliability, product quality, and trustworthiness.
All recommendations are for Canadian residents only who are a minimum of 19 years of age. 
West Coast Cannabis – Bulk MOM with Great Prices

West Coast Cannabis is Canada's best-kept secret for high-quality BC bud and concentrates with the best weed deals going. Their cannabis menu has something for everyone, from budget weed to premium quads (A-AAAA) with lots of great mix & match combo pack deals, very attractive quarter pound, half pound and one pound bulk weed pricing, $100 ounces, and so on. You can even mix and match 7 grams and try out lots of different strains at a great price.
Bulk Weed Deal Example:
Super Nukem AAAA – Indica Dominant Hybrid – 80% Indica / 20% Sativa / THC: 27%
Quarter Pound of Weed $720 $600 / Half Pound of Weed  $1440 $900 / One Pound of Weed  $2880 $1700
---
Another shout out for West Coast Cannabis is their premium shatter at great bulk prices, with a large concentrates and HTFSE menu that is competitively priced as well.
West Coast Cannabis Coupon Code & Promos – New members get 5% off, use my coupon code: Beaver5 (one-time use only). Check West Coast Cannabis's homepage for their coupons and promos.
The High Club – Wholesale Dispensary Canada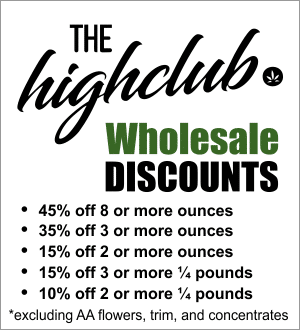 The High Club dispensary have some great wholesale discounts on their BC bud, and they have some great bulk deals on Mix & Match shatter, edibles, and THC distillate listed on their promotions page. Additionally, The High Club has an "OnSale" page that features a little bit of everything from their diverse menu, check it out.
The High CLub's BC bud menu features strains of various grades from AA to AAAA with Limited Craft and Organic batches. I've personally sampled some of their AA, AAA, and AAAA BC bud and all of it was superb, especially their heavy hitter AAAA organic strain Ghost Train Haze, it's a sativa and it helped me get through the mid-day hump and get all sorts of creative things done. I also found that their flower grading to be spot on, you order AAAA and you get AAAA quality BC bud delivered, no popcorn buds here!
TheHighClub.ca 

Coupon Codes, 

Promotions,

and WholeSale BC Bud Discounts.
You can check out all of the High Club's current promotions and wholesale deals on their dedicated page.
The High Club's Mix & Match Wholesale BC Bud Discounts:
Receive 45% off, when 8 or more ounces are added to your cart.
Receive 35% off, when 3 or more ounces are added to your cart.
Receive 15% off, when 2 or more ounces are added to your cart.
Receive 15% off, when 3 or more quarter pounds are added to your cart.
Receive 10% off, when 2 or more quarter pounds are added to your cart.
* Discounts are automatically applied on checkout. Can be combined with any strains excluding AA strains, shake and concentrates.
The High Club's First Order Coupon Code:
Receive 5% off, use coupon code: WELOCME5 (some restrictions apply)
The High Club's Points & Rewards Program:
Earn 1 point for every $1 you spend, earn +250 bonus points (equivalent to $5) when you write a product review. Convert your points to cash for your next order and get $1 for every 50 points you earn.
Conclusion
You may ask why do I need to buy so much weed, that I need a wholesale dispensary? Well, there are a lot of medical marijuana users who depend on their medicine in a big way, and I'm becoming one of those people as I turn 50 next month. Having lots of weed available is like a security blanket for some, while for others, they just go through lots of cannabis on a regular basis. I have some friends who smoke an ounce every 3-4 days, making wholesale dispensaries Canada a savior on their pocket book.
If you have any questions, I'm glad to help, please post them in the comments section below.
Thank you,
The Chronic Beaver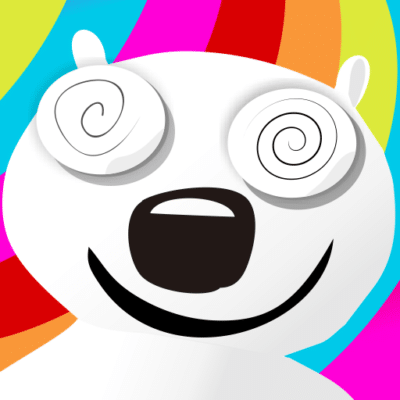 Get more BC bud deals on my Mail Order Marijuana (MOM) coupon page.